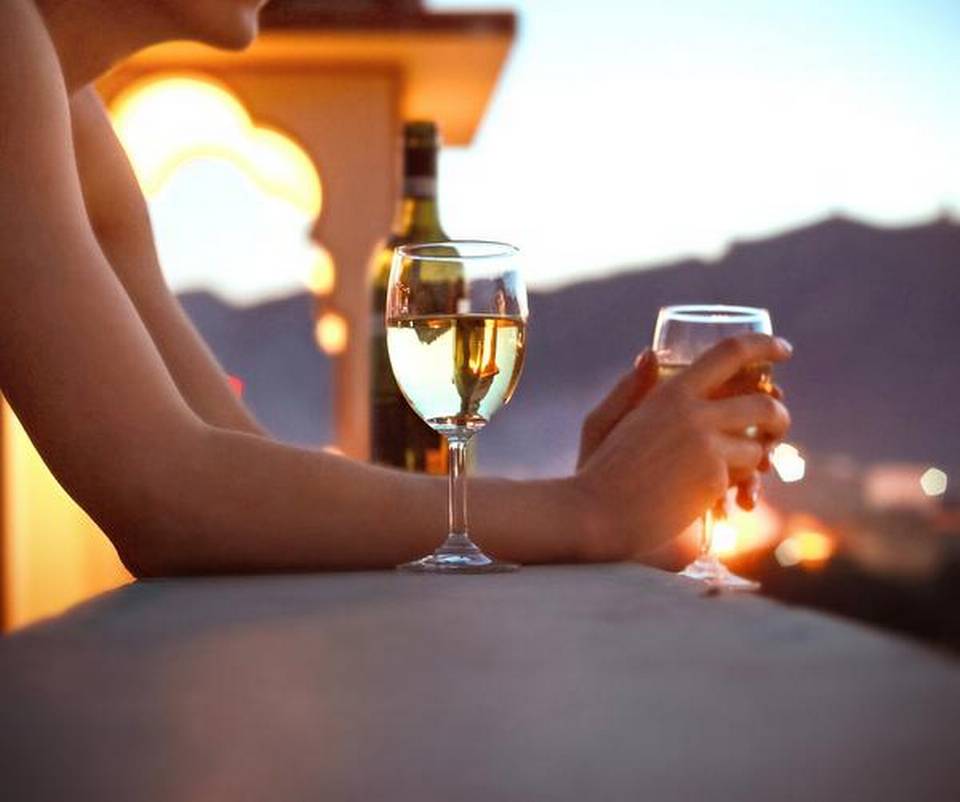 16 Nov

The enigma of Madame La Cave
Adding glamour to India's wine culture, getting it a social media following, and demystifying vintages is second nature to Madhulika Dhall
Madame La Cave. The name evokes a sense of mystery, intrigue and exotica; echoing Gothic drama or Baroness Orczy's novels. But when Madhulika Dhall adopted the title two years ago, it was for a more prosaic reason. She had taken over wine retail at Brindco — India's leading wine importer, run by her husband Aman Dhall — and opened a plush wine store, La Cave, at Delhi's Select City Walk. The store, elegantly decorated in wood and crystal, could well be from a Paris arcade.
The Madame La Cave moniker is not to create a grandiose persona, Dhall clarifies to me on the sidelines of the elegant wine-tasting soiree, The Fine Wine Affair, on the lawns of The Oberoi, Bengaluru. Quite the opposite, it is to help make a connection with wine consumers, bridging gaps that have long existed between consumers and sellers in the Indian wine trade.
"There has been too much pretentiousness involved," she explains, showing me her card which reads Chief Consumer, a neat way to align herself with both the curious wine newcomer and the well-heeled drinker. "India isn't yet a developed market and buyers need to feel at ease. In my store, I make the buying experience accessible without scaring them off," says the 38-year-old. She also hosts glamorous wine soirées and tastings, which have Delhi society scrambling to attend.
Tastings and trials
At The Fine Wine Affair, Dhall is glamorous in a pale pink ensemble and high heels, her make-up impeccable. But she is also approachable and friendly. This helps break the ice with those who want to know about wine, but are rattled by the jargon and rituals surrounding it. I watch her lead a young professional around the prettily-designed pavilions (France, Italy, the Americas, New World) of the soiree, urging her to taste an Alsace Riesling she showed interest in.
She relaxes; you can see she is enjoying sipping the high-end wines Dhall uncorks, chatting easily with her. The young lady may not be a buyer for a Rs. 6,000 bottle of Sancerre from France's Loire Valley, but, points out Dhall, "I want her to try it. It's like I'm opening up my store for visitors to taste, experiment." They invariable come back to buy something. "Often, people walk up to me and thank me for introducing them to a wine they love."
La Cave stocks wines ranging from Rs. 800 to Rs. 60,000. But to Dhall, the Rs. 800-spending new buyer is as important as the big spenders. "Wine around the world has always been about food, friends and happy memories," she comments, "I'm bridging that gap for Indian consumers."
Bubbly on the menu
Selling wine in India has been an often frustrating task for importers, who must work with myriad government regulations, obscure rulings and a general lack of understanding for their products. There's need for temperature-controlled warehousing, the taxation varies from state to state — obstacles a-plenty. Much of that, she admits, is handled by her husband's team.
"I've learnt a lot from Aman about the business. But in my store, I lead from the front. I'm a one-woman army. And I love it." On the eve of her store opening, she was stacking the shelves until 4 am.
Dhall was drawn into the world of wine while travelling with her husband to the wine world's best producers and vineyards. Their hosts became firm friends over time. Like Bruce Cakebread. The dynamic owner of Napa Valley's iconic Cakebread Cellars has been an annual hopeful visitor to India. This visit, Dhall organised a five-course dinner under the stars, headlining Cakebread wines at Delhi's Lodhi hotel.
Originally meant for 25 guests, the dinner finally closed at 40, with another 20 on the waiting list. A perfectly-curated menu, champagne sabrage and a gracious hostess made the evening the talk of the town. Cakebread was so thrilled that he emailed Dhall after his departure from India. The wonderful evening showed him there is hope for the Indian import retail market, he wrote.
Spreading the word
Dhall's image gets a boost from her effortless social media marketing, arguably the most important aspect of selling wines in India (direct liquor advertising is banned). Her posts on Facebook and Instagram create an alluring, but exuberantly friendly world of wine in glittering settings. And it translates into sales, she says. "My social media is all my own doing. It's spontaneous, unplanned and instinctive. There's no one advising me or creating my posts. The Madame La Cave persona embodies friendship and happy times with wine."
Dhall is readying to open two new La Cave boutiques in Mumbai and Bengaluru in the next year, where she swears to up the ante. The world of wines will get its next glamorous push. Though she is quick to point out the glamour is merely a single ingredient in her success.
"People have laughed and said, "'Oh, she's doing this because she is Aman's wife. She's just a pretty face.' But I've shown I'm much more than that. I'll do what I must, even if it isn't the norm for a woman in this industry. If we must grow the wine business in India, the consumer must feel confident. And, in the end, a glass of good wine always helps."
I've learnt a lot from Aman about the business. But in my store, I lead from the front. I'm a one-woman army. And I love it
Madhulika Dhall
---
Cheers to the grape
Your favourite wine locations / wineries:I love Italy. The entire Chianti region is fantastic. In the heart of Tuscany, the historic Frescobaldi estates of Castelgiocondo and Nipozzano.
Three wines you cannot resist:Any Super Tuscan like Gaja and Sassicaia. The Napa favourite, Cakebread Cellars, and Chateau Pétrus, of course.
Your top three wine discoveries of 2016:Some great wines from Orin Swift on my recent trip to California, especially the opulent and rich Palermo. The unusual white Amarone or Marani from Sartori Di Verona, and the beautiful Pinot Noir from Oregon, called Erath.