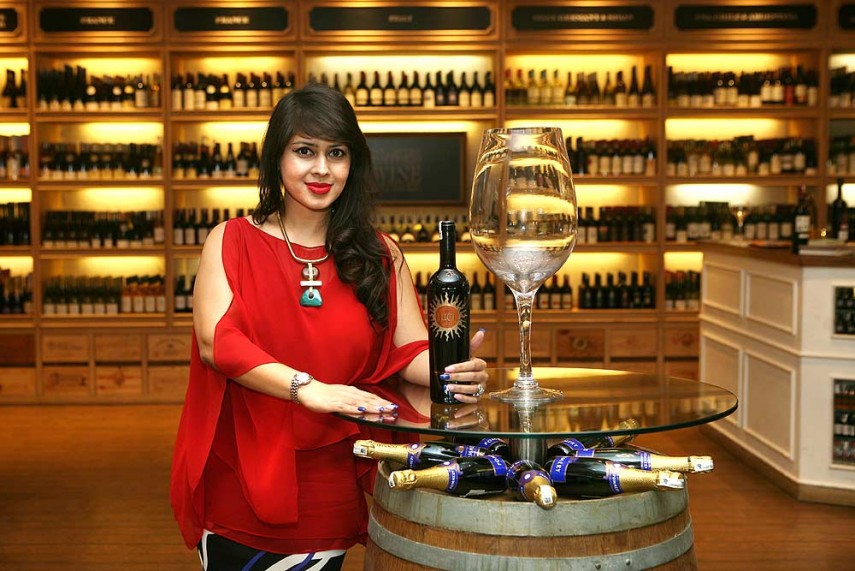 19 Nov

Wine Wanderings

Madhulika Bhattacharya Dhall has a huge closet of hats. Now, this may or may not hold true for her wardrobe, but is a fact when it comes to her professional life. From a PR professional to a Radio Jockey to (wo)manning the capital's premier wine and liquor store – she does it all effortlessly. We get Madame La Cave to uncork the secrets of her wine cellar with #DSSCSecretConversation.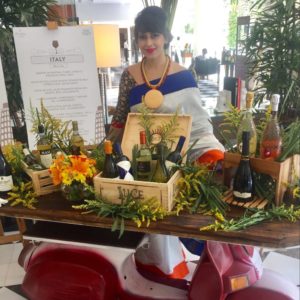 "Wine has always been my passion, I love the whole ethos behind it. Great stories begin with a great bottle of wine – that's my motto!" says Madhulika about the genesis of La Cave. She established the "wine and liquor store with an experience" in 2015 and since then it has taken shape as Delhi's most discerning alcohol shop. That's not the sole feather in her cap, prior to spearheading La Cave, Madhulika was a PR & Communications professional, and continues to be a Radio Jockey. It was her love for music that drove Madhulika to host her own show at All India Radio, the Matchless Music Hour – a passion she pursues even today.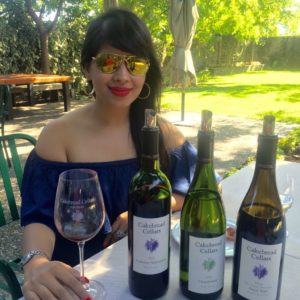 Being a multitalented powerhouse, it is no surprise then that she took it upon herself to make wine more accessible to consumers who're majorly intimidated by the subject. "La Cave was never just a store for me, it's about connecting with the consumers and shedding the pretentiousness that comes with it," Madhulika shares about the spirit of La Cave. On being asked how she intends to achieve this, she offers, "You can't be snooty about wine if you want the market to grow. The tipple is all about great food, conversation, art, and experiences – the only way to enjoy is to open a bottle and drink it – that's what I tell my customers." A positive byproduct of this approach also extends to the city's female patrons, who were in dire need of a space where they can purchase liquor without being patronised. "It was my dream to have a wine store similar to a bookshop – where you can browse and read the labels without receiving strange looks for being a woman in a wine shop. That combined with seeing women around me feel uncomfortable setting foot into a liquor store nudged me towards creating this experience," she adds about the La Cave belief.
As she urges the capital to stop viewing alcohol purchasing as disreputable, Madhulika also wants people to enjoy the drink sans the traditional flair & fuss,"You shouldn't let anyone dictate how you drink wine, what matters is whether your palate likes it," she says. What about the strict rules for appreciating wine then, we ask; she tells us that, "The sip, swirl, etc. is wonderful, but if you're not relishing it the rules seem redundant in that moment. Even the wine makers today are saying that first and foremost wine is meant to be enjoyed!" The city peeps are gradually shining out of their cocoons to embrace Madhulika's wine ethos, which has us curious about her plans on making it further accessible, "The duties and taxes are a huge roadblock, to overcome that we need to stand together as an industry. Consumer-led events are key in expanding the customer base and creating a larger market." With events like the Fine Wine Affair and Unwined by La Cave, the ace lady certainly practices what she preaches.
Taking over Delhi one bottle at a time, we ask whether she seeks to bring the drink of the gods closer to new locations, "Definitely! La Cave is a labour of love for me, so branching out is on the cards. It's been a great journey with the overwhelming response in Delhi, and hopefully the next stops will be Bombay and Bangalore," Madhulika says. From 180 wine labels in 2015 to stocking 310 labels today, the liquor boutique has grown leaps and bounds, catering not just to wine but also single malts, vodka, beer, gin…any spirit you can name! From Spanish tempranillo grape wines to super tuscans to the Grand Crus, Madame La Cave has fulfilled Delhi's wish of its very own curated wine cellar.
See, Swirl, Sip, Sniff, Savour – as we get ready for an evening of the five S's (or, leaving them behind and chugging vino), we pour out the signature DSSC rapid fire for Madhulika before she return to her wine wingwoman duties.
Q. It's red wine or white wine for you?
Madhulika: Red all the way.
Q. Three never-fail tips for selecting wines?
Madhulika: One, don't reach out for old world (France, Italy, and Spain) wines automatically, the new world (Chile, Argentina, and Australia) have some brilliant bottles to offer. Especially as few entry level (price-wise) old world wines aren't that palatable.
Two, there's a different wine for each occasion. So whether it is a gift, a casual dinner, or a special occasion – each elicits a different type of wine that'll suit the setting perfectly.
And lastly, ask for the wine to be served at the correct temperature. This is essential because if the wine isn't served at the right temperature the change is altered completely, depriving you of the whole experience.
Q. Strangest wine & food combination you've had?
Madhulika: Butter Chicken and Californian red wine or Chhola Bhatura with red Riesling!
Q. One pro-tip for storing wines?
Madhulika: Protect it from heat. Delhi summers come with room temperatures of 40C, so either store in the fridge or a 24×7 air-conditioned space, as wine is very sensitive to heat and light.
Q. Go-to place for wine in Delhi?
Madhulika: Diva. I love their wine list and have had some great evenings with friends there.
Q. Favourite dish to pair with wine?
Madhulika: You'll laugh, it's really pedestrian, but I love pizza with wine! However, if it's a formal dinner then I go for lamb chops.
Q. One tip for young entrepreneurs entering the F&B industry?
Madhulika: Connect with your consumers, their personality and preferences. Don't intimidate them with too much jargon or simply advocate wines with a higher price point.
Q. Your favourite wine vacation?
Madhulika: That'd be Italy, I love all the Super Tuscans.
Q. Last day on earth – which wine would you like to sip and where?
Madhulika: I'll be drinking Pétrus!